---
On this site you will find some information about the Bonn Chamber Choir (Bonner Kammerchor). Despite our best efforts, some of the content may only be available in German - we apologise for any inconvenience.
If you would like to get in touch or if you would like to stay informed about upcoming events, feel free to contact us anytime!
---
The Bonner Kammerchor is a mixed semi-professional choir - about 40 ambitious singers of different ages and professions who meet to sing on a weekly basis. Through this continuity in rehearsal, the choir seeks to continually improve their quality of performance, to heighten their enthusiasm for choral singing as well as deepening their vocal skill and musical experience. Both musically and artistically, Bonner Kammerchor aims for high professional standards. Voice training and exercises to maintain a homogeneous choral sound are integral parts of rehearsing.
The choir's repertory ranges from Gregorian chant to Contemporary compositions, and over the years it has achieved an excellent reputation for its authentic and lively interpretations of works from all periods. Its concerts are well-known for their impressive, sometimes surprising programming concepts.
---
---
---
Bonner Kammerchor's regular performances in and around Bonn, tours throughout Germany and other European countries, recordings with German radio stations, several invitations to festivals and the successful participation in a number of national and international choral competitions have made the ensemble a cultural figurehead for Bonn as well as for Germany.
The choir's Artistic Director since 2012 is Georg Hage. Bonner Kammerchor is a member of the Association of German Concert Choirs (Verband Deutscher KonzertChöre, VDKC).
Georg Hage, born 1979, is Choirmaster at Evangelische Kirchengemeinde Aachen (Protestant church) and Art Director of Aachener Bachverein, Bonner Kammerchor, Kölner Kantorei and Music festival Aachener Bachtage. He has taught as Professor of Choral Conducting at Hannover's, Detmold's and Bayreuth's Universities of Music. In addition he also works as concert singer and has sung in various ensembles and professional choirs.
As a scholarship holder of "Studienstiftung des deutschen Volkes" (Academic Foundation of the German people) he studied in Freiburg, Trossingen and Vienna, where he received several Diplomas in Music Education, Church Music, Voice, Organ and Choir Conducting. He was prize-winner of Bayreuth-Regensburg Competition of Choir Conducting and has won the special prize of the Competition for Choral Conductors in Budapest in 2011.
---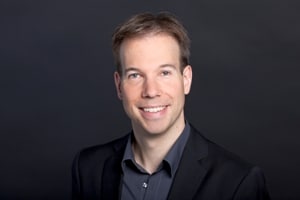 You can find full-length audio examples on our Youtube channel.
Shorter excerpts from our CDs can be found here:
---
---
The gallery features impressions of our concerts, tours and rehearsals.
---